Economies of Scale

For our standardised garden offices, we bulk-buy all of our building materials, giving us a significant cost advantage over other companies that only offer bespoke services.

This strategy aligns with our core business goals: to offer affordable garden office space to everyone working from home in the UK. For this exact reason, we don't offer bespoke buildings and our options list is kept to a minimum.

Low overhead costs

We keep our running costs to an absolute minimum. No fancy showrooms, commercial office space or vehicle costs. In fact, all our employees work from their own garden offices!

Expensive running costs will inevitably be reflected in a higher product price, picked up by the end consumer. We've taken advantage of modern technologies to focus the majority of our operations online.

Supplier Relationships

Having 55 years of experience in the building game, we've built up solid relationships with suppliers over the years. Coupled with the fact that we bulk-buy our garden office building materials, our prices are significantly lower than standard "trade prices".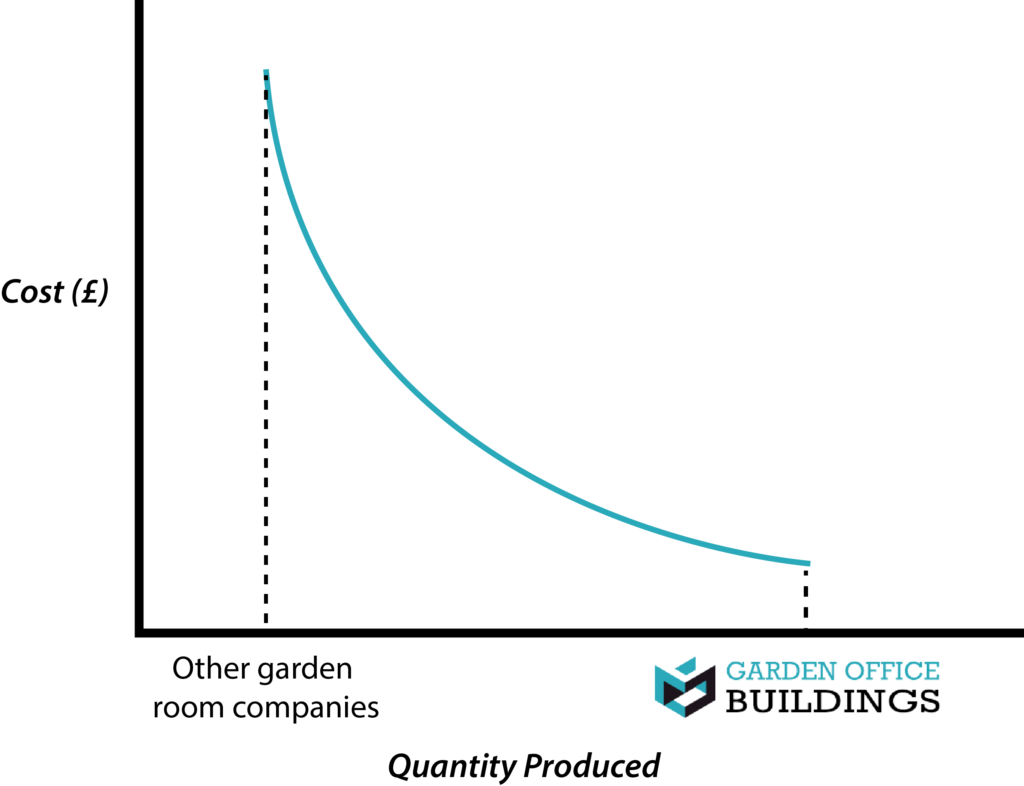 Want to found out more?
If you're interested in learning more about our garden office buildings, check out our page on how we work…
Contact Us Today!