In this article, we will be discussing how much value a garden office will add to your home…
…based on our 55 years of experience in the property and home improvement industry and our experience working with estate agents in the UK.
Does a Garden Office Add Value To A Home?
The good news is that in nearly all cases a dedicated garden office WILL add value to your property.
How much value exactly depends on a number of factors that we will be covering in this article.
More demand for home office space = more value
We live in a time where technology is allowing a large proportion of the country to work from the comfort of their own home.
Alongside ever-increasing public transport prices and greater emphasis on work-life balance, the opportunity to work from home has never been so attractive.
(and because of the COVID-19 pandemic…)
The fact is that more and more prospective buyers will want a dedicated home office space, therefore the value that a garden office adds will be greater over the coming decade as more people are switching to a work-from-home lifestyle.
It's basic supply and demand.
How much value does a garden office add to your property?
Estate agents and lenders estimate that the extra space provided by a garden office can add between 5 to 10% to the value of your home.
For example, if your home is worth £300,000 then expect an increase of anywhere between £15,000 to £30,000.
According to The Garden Office Guide, some estate agents valued properties at 15% higher because of an additional garden office!
The exact amount depends on a multitude of factors that we will discuss later on, but in most cases, the value-added will be more than the cost of the garden office.
Why does a garden office add value?
More useable square footage
Floor space is one of the major factors when valuing a property, especially in areas where square footage is scarce and property prices are high, like Greater London.
Your garden office should be properly insulated and therefore function as a proper living space.
A garden office will provide an extra few square metres of floor space.
Not only can it be used as a dedicated home office but its function has doubled up as a playroom, man-cave/she-shed, gym or whatever retreat you need to get some peace and quiet.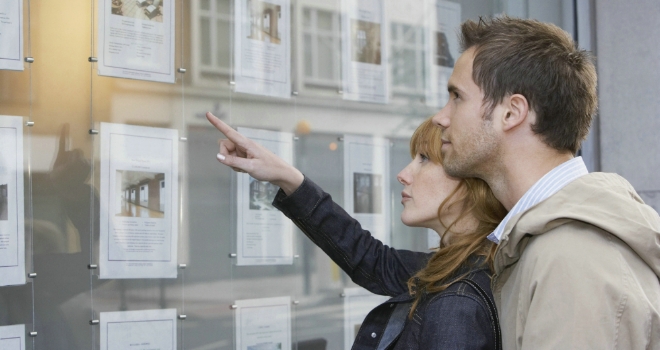 More attractive to prospective buyers
If you're planning on selling your property in the future, having a dedicated office in the garden will undoubtedly attract more buyers. 
This is especially true of working professionals with families, who are starting to work from home more and more.
It offers a private space that is separate from the home and everyday distractions, like kids and pets!
If your prospective buyer is a small business owner, they may perceive your property to be of higher value because they could give up the rent on their current business premise and work from the garden instead.
Whoever opts to use the garden office as their dedicated home workspace will save time and money on commuting, all whilst being close (but not too close) to their family.
Keeps your garden attractive and in shape
This is a slightly different form of value but by having a garden office, you'll inevitably spend more time maintaining the appearance of your garden. 
Because you'll be walking back and forth to your office every day, maybe you'll spend more time on the weekends cutting the grass or treating the fence?
Over time, this increased maintenance will undoubtedly pay for itself.
According to the Telegraph, "a well-maintained garden can add a chunky 20 per cent to your property value – a whopping £60,000 based on the current average UK price. There's no need to spend a fortune or take up topiary."
Adds a "wow" factor to the property
By opting for a modern and contemporary garden office (which we highly recommend!) you automatically add a "wow" factor to your home. 
Not only will your home stand out from the competition, but prospective buyers will envision themselves showing future guests their beautiful garden office (we're quite an egotistical species… I mean who wouldn't want to show off their garden office?)
Factors that affect how much value a garden office will add
Size
The first obvious factor that affects how much value your garden office will add is how big or small it is; most of the time it's the bigger the better. 
Too big a garden office may be proportionally unaesthetic compared to the size of your garden. Planning permission might be needed too if you build over 50% of the garden area. 
Not directly related to value, but a larger office will also be more expensive to heat in the winter. If you have a huge office without a lot of furniture, the possibility of echo's whilst making phone calls is a concern. 
I personally prefer smaller builds because of their pure function as a home office space. However, too small a garden office may lack practicality if another member of your family decides to set up shop in your garden office.
In our opinion, the smallest size garden office you should opt for is 2.4 x 1.8m. The smallest pre-designed garden office that we offer is this size. Check out our Mini garden office here.
Quality
Alongside size, the quality of the garden office build is probably the most important factor.
I'd much rather have a smaller space that's built properly with the right materials.
How much of the garden is being taken up
How much space is left in the garden once the office space has been built?
If you're taking up a large area of the garden, then consider a smaller garden office.
If your garden office takes up too much room, you may deter potential buyers that have families and need outdoor space, thereby reducing perceived value.
Is there space for tools and other outdoor things
If you're having to remove a garden shed that stores tools and gardening equipment to make way for your garden office, is there ample space for this to be stored elsewhere, e.g. a garage?
Similar to the previous point, this is something to think about because prospective buyers with families always prioritise storage space when valuing a property.
Things to know
Be aware of ceiling prices in areas
Of course, this isn't always the case. If you've already exhausted all possible works/improvements on your property, you might have reached the maximum ceiling price already.
This is common in areas where houses are similar and roads might have their own "micro-markets". 
Speak to your local estate agent
To ensure that you recoup your garden office investment, speak to local estate agents about your particular area. Part of their job is to value homes and they'll know the local market better than anyone; there's even a decent chance that they've valued homes in your street.
Check Rightmove for similar properties in the area
Speaking with an estate agent will always be your best bet, but don't be afraid to do your own due diligence on whether a garden office will add value to your home too. 
Jump onto Rightmove (or Zoopla) and look for houses that have recently sold in the area. You can do this by ticking the box "Include Under Offer, Sold STC" in the filter section.
Speak to friends, family or neighbours that had a garden office built
Finally, it's always worth utilising your current network. 
Extra tip about adding value
Sometimes adding value to a property is not just about absolute value, but about perceived and relative value too.
Even if adding a garden office to your home doesn't add much monetary value, it will almost definitely make your property more attractive to prospective buyers and satisfy demand better than a home without one. 
Property Price Advice found that emphasis on selling the benefits of a garden office will be key to maximising added value: "You've got to make sure your estate agent doesn't call it a posh shed. If marketed correctly, with emphasis upon its use and its benefits, then it will add to the value of a home."
Conclusion
The question of whether a garden office adds value to a house is not in contention. How much exactly depends on a number of factors that we've outlined in this article.
The crux of the matter is; if you're looking for a fast and effective way of adding value to your property, a garden office is a great option.
The best part is that the investment will go straight back into the value of your house, sometimes even yielding a positive return on investment, and you probably won't need planning permission either.
To get a good estimation, speak with your local estate agent. In the meantime, check out the rest of our garden office resources here on our blog.