Garden offices provide the perfect solution for remote workers looking to separate their home and working environments. However, one of the most important factors to consider is how you will achieve a reliable internet connection, as many find connecting to their home Wi-Fi from their garden office to be too weak or unstable.
Thankfully, there are a number of solutions that can help, whether you already have a garden office constructed or are still planning it.
Setting up: Your options
Let's look at the options available to you for installing Wi-Fi in your garden office. We've selected the five most popular options, providing a breakdown of the positives, negatives, what you'll need to install it, and more.
We also highly recommend that you get in touch with a certified electrician for further advice on Wi-Fi installation. Here at Garden Office Buildings we work with a network of approved electricians and will be happy to put you in touch with the correct professional.
Our selection includes:
Ethernet cable
Dedicated Wi-Fi extender
Powerline Wi-Fi adaptor
Point-to-Point connection
4/5G router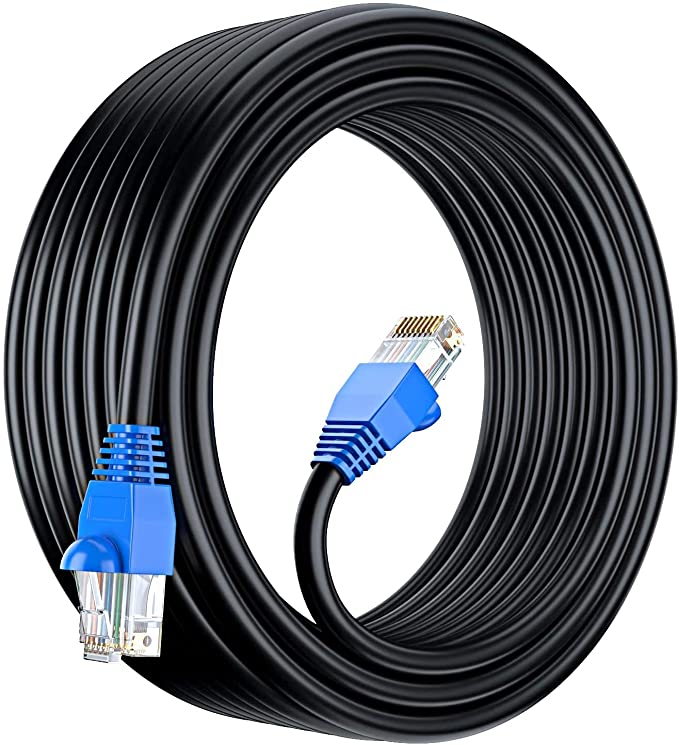 1. Ethernet Cable
Best For: Fastest, most reliable speeds for those willing to route a cable from their router through to their garden office.
Pros: Very cheap to buy an extremely long cable, perfect for offices far away from the range of the router. Consistent speeds that are perfect for those who need higher bandwidth, such as for taking video calls.
Cons: Installation is the hardest part, especially if you want to keep the cable protected and out of sight.
What you'll need: An ethernet cable, as long as is required to reach your office.
Price Range: £10-£20 for the cable, you may need to pay extra if you choose to have it installed by someone else.
Utilising an ethernet cable is one of the most effective, reliable and popular options available, allowing you to maximise your download and upload speeds without worrying about the distance of your office.
An ethernet cable is also commonly referred to as a Cat6 or Cat5 cable, with Cat6 being the latest generation of ethernet cabling. The cable will run from your main Wi-Fi router through to your garden office, providing a direct connection. Depending on how close your garden office is located to your house, a common method of installing the cable is to bury it in the ground, keeping it out of sight.
This is achieved by digging a small trench stretching from your house to your garden office, then lowering the cable into the ground. It is also recommended to protect the cable by placing it in a conduit (or protective casing), such as PVC or a plastic pipe. This will help to weatherproof the cable and ensure a reliable connection.
If you are unsure of how to manage this yourself, we recommend that you get in touch with a certified electrician for advice on your situation.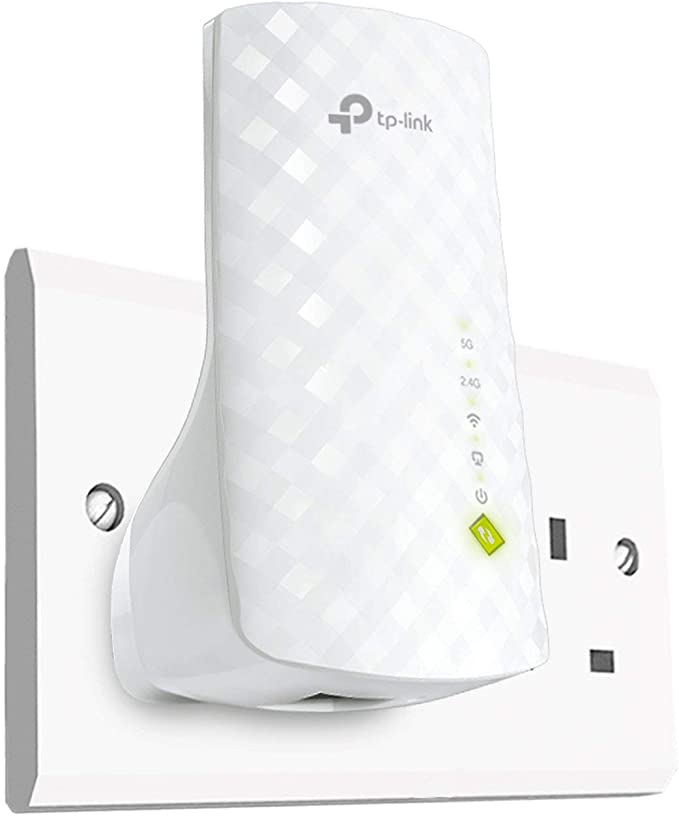 2. Wi-Fi Extender
Best For: A quick and simple solution that boosts the signal of an existing network. Connecting a nearby garden office to the internet.
Pros: Straightforward to set up – extending devices can also be relatively cheap, a great first option to see if it works for you. There's also not a lot of difference in the range boost between the lower and higher end units.
Cons: The range increase isn't dramatic, you might find the device does not work properly if your garden office is situated far away from the main building.
What you'll need: An extender unit and a plug socket – that's it! You'll need to connect it to the correct network and it'll be good to go.
Price Range: £15-80. (Amazon's choice is approximately £20)
If your garden cabin is situated relatively close to the main building (and the router), then a Wi-Fi extender device may be a great solution for you. These devices essentially do what they say on the tin, they pick up on an existing Wi-Fi signal and its strength, giving you better quality internet speeds.
Installing a Wi-Fi extender is generally quite simple. All you need to do is plug in the device into a mains power source in your garden office. You'll then need to configure it to your network and you're good to go.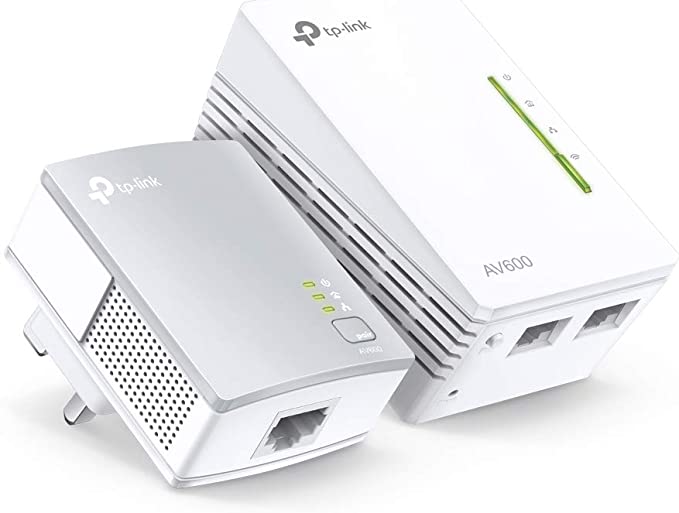 3. Powerline Wi-Fi Adaptor
Best For: A non-intrusive, reliable solution if you already have mains power supply to your garden office.
Pros: Very easy to install, just plug your router into your mains through an adaptor, and plug your device via an adaptor into the mains. Also quite inexpensive.
Cons: The internet connection will be throttled as it is using electricity cables, as opposed to a dedicated ethernet cable.
What you'll need: Mains connection from your original router through to your home office.
Price Range: £20-90. (Amazon's choice is approximately £30)
If you already have a mains cable travelling from your home to the garden office, why not make the most of it? With two appropriate adaptors, you can route the internet through your mains cable, removing the need to dig up your garden to install an ethernet cable.
While the speeds will be more limited than an ethernet cable, this can be a more reliable option than simply relying on a Wi-Fi connection.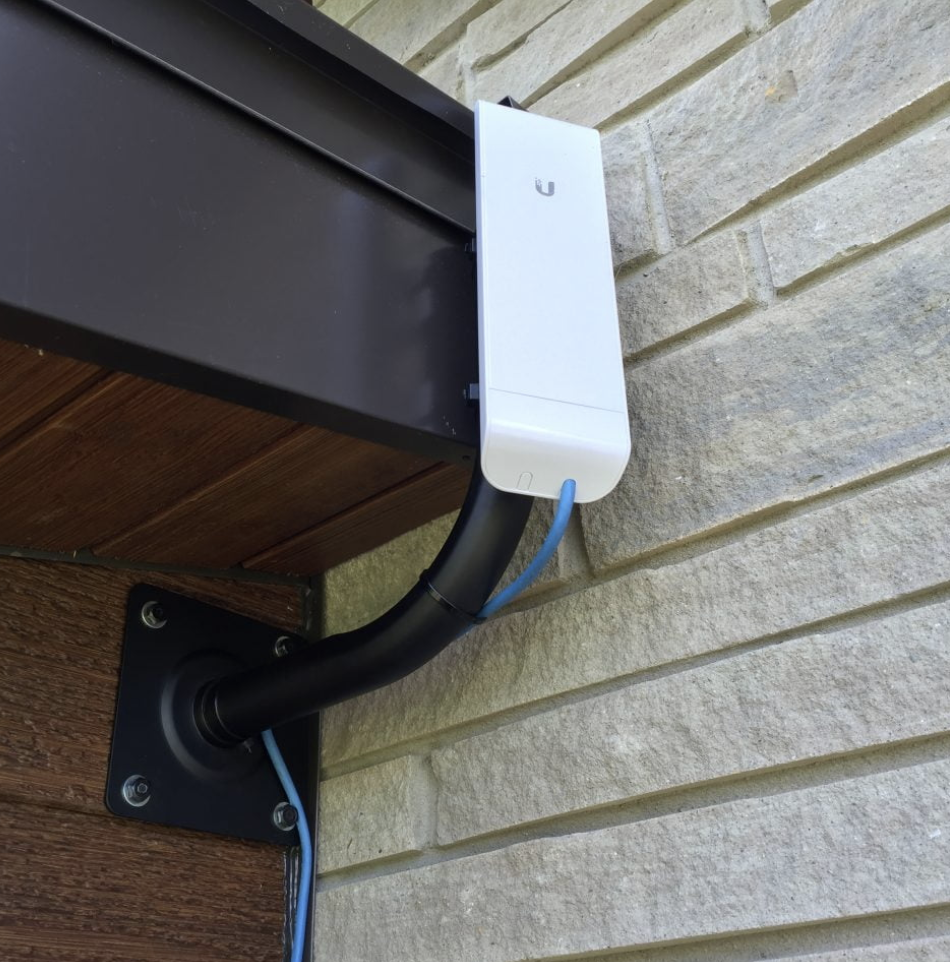 4. Point-to-Point Connection
Best For: Garden offices that are further away from the main building.
Pros: Long-distance Wi-Fi boosting. The connection is also very quick and reliable. Great for those who may not want to touch their garden with an ethernet cable.
Cons: Can be tricky and expensive to install both Point-to-Point devices within line of sight of each other. The devices themselves tend to be more expensive, as well.
What you'll need: Two Point-to-Point devices that are both connected to mains power. A clear line-of-sight between both devices.
Price Range: £90-£150.
A Point-to-Point connection is a fantastic solution for those with a garden office that is situated further away from the house. While these devices do tend to be more intrusive, they provide better speeds than a Wi-Fi extender and do not require you to dig up an area of your garden to lay cables.
On the other hand, you do need to install both devices within eye-sight of each other. They will also both need access to mains power.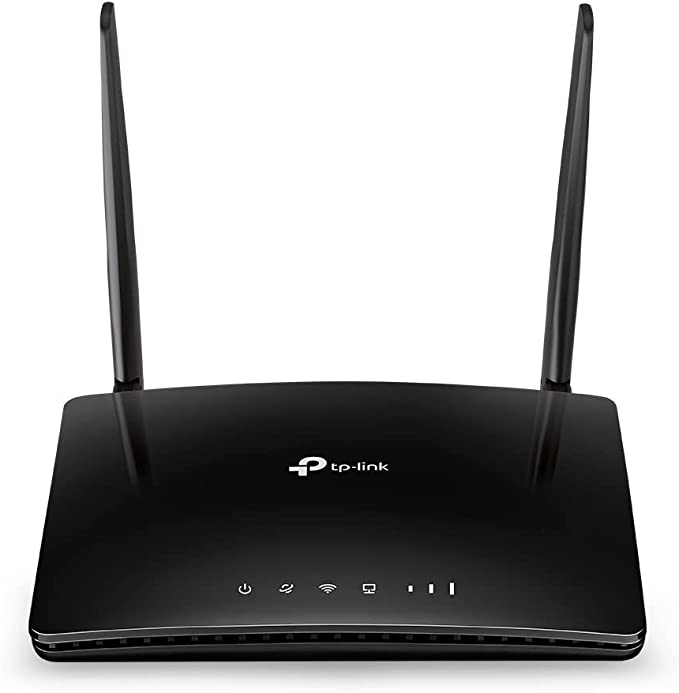 5. 4/5G Router
Best For: A dedicated device providing an internet connection, you can plug multiple devices directly into the router. Great for offices further away from the main building – you don't need to touch the garden with cables.
Pros: You can achieve fast and consistent 4/5G speeds, great if you need to tackle multiple video calls or are downloading/uploading large files.
Cons: You'll be relying on a mobile connection, which may not always be available in more rural areas. Always make sure to check the connection with your phone. You'll also be paying a price plan for the Wi-Fi similar to your mobile phone.
What you'll need: A router, a power outlet, as well as a high-data mobile data plan.
Price Range: £25-£100 for the router + a mobile data plan £20-£30.
Often a final resort if all other options have failed, a mobile router is a good option for achieving fast speeds and especially if you live in an area with good mobile coverage. This option can be more costly over time, as you will need to pay for an ongoing mobile plan, such as that you have for your phone.
In Summary:
Each of the methods we've mentioned today can help you get better quality internet connections in your garden office – allowing you to work, study, or just relax in your dedicated space.
Consider which option works best for you, and you'll soon be enjoying more of the fantastic benefits that a garden room has to offer.
Interested in learning more about garden offices and how they can benefit you? Here at Garden Office Buildings, we offer a range of options for you to choose from, including our standardised range (Mini, Midi, Maxi, and Multi), as well as bespoke models.
For more information on the fantastic contemporary and fully-insulated garden rooms we have on offer, get in contact with us today on 01689 818 400, via email at info@gardenofficebuildings.co.uk, or by filling out our quick and easy form here.