If you're looking to expand the space you have available at home, but don't want to deal with the hassle and cost of a building extension, then a garden room might just be the solution you are looking for. Using high-quality materials and smart design strategies, modern garden rooms can be used year-round, offering a host of benefits.
Garden rooms can also make for a fantastic future investment, not only helping to potentially raise the value of your home, but also increasing its saleability. According to The Property Centre, a garden office can, on average, add approximately 8.4% of the value of your home. For a £300,000 property, this equates to roughly £25,000.
From a gaming room to a music studio, let's take a look at some of the many ways in which you can utilise your new space, helping you to feel truly at home.
Garden Office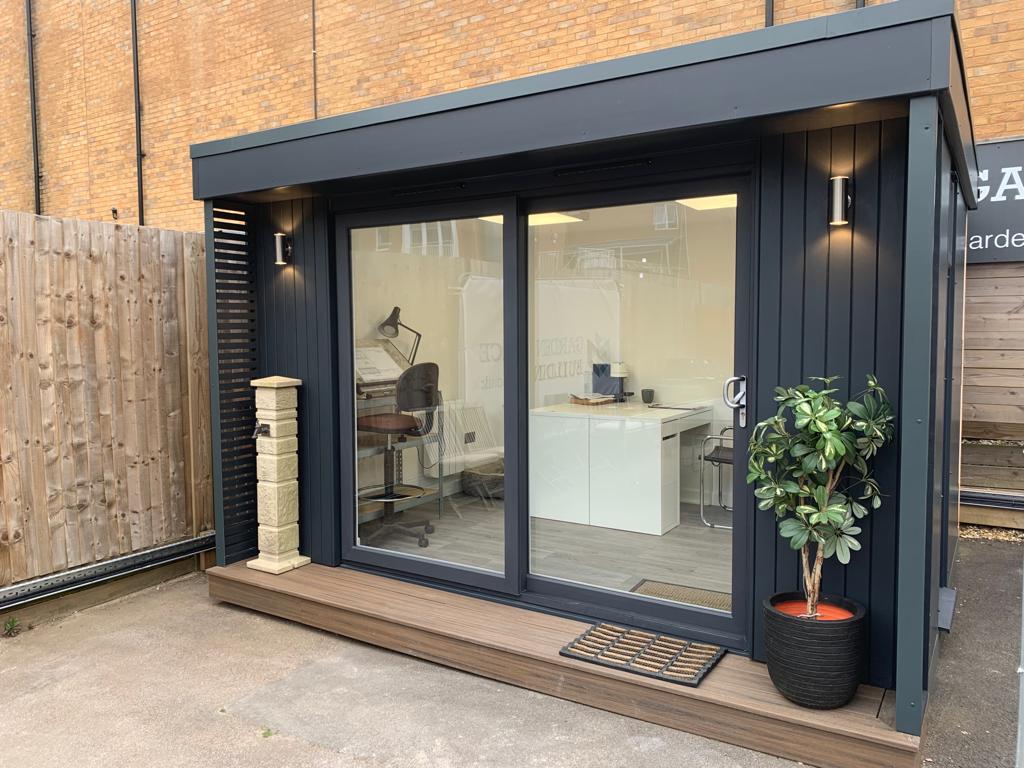 Converting your garden room into an office offers the ideal workspace for those who work from home. If you work from your bedroom or living room, you'll understand how difficult it can be to work with frequent distractions and interruptions.
A garden office offers privacy, as well as a host of other benefits. Due to the close proximity of the building to your home, it's easy to connect your garden office up to the internet, either via Wi-Fi or through an ethernet connection. Check out our complete guide on how to install Wi-Fi in your garden office to learn more.
Having a dedicated space that is away from the main building can also help to provide a sense of separation between your work life and home life. It's much easier to achieve this balance when you are physically removed from your home space. At the same time, you are seconds away in the event you are needed.
Gaming Room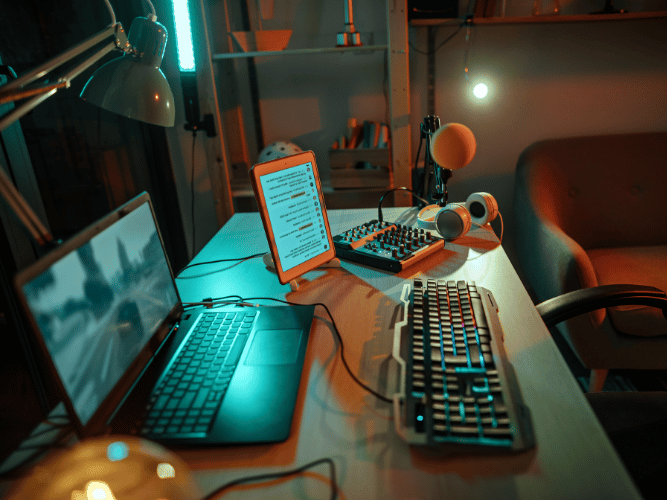 Another popular choice amongst garden room owners is to transform their space into a gaming room. As garden rooms can be directly connected to mains electricity, you can bring your favourite gaming consoles, or instead opt for a pool table or darts board.
A fully insulated garden room works equally as well in the winter as it does in the summer, so you won't be limited to using it only during the warmer months. If you'd like to place heavier items in the room, such as a snooker table, it's important to check first that the floor will be able to support the weight.
Play Area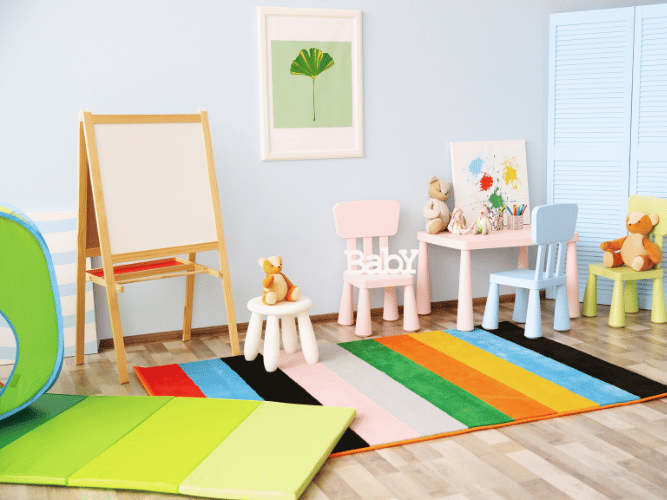 Garden rooms can also be turned into play areas for children, providing a space away from the main building for them to burn off their energy. This can also be a welcome addition for mum and dad, who can take a breather with a welcome moment of quiet.
There's a lot of customisation that you can do to the room as well to enhance the fun! Whether you decide to paint the interior in their favourite colour, or paint board games on the floor, there's no limit to what you can achieve with a little bit of creativity.
Man Cave
From gaming to installing your own bar, there are plenty of options for turning your garden room into the perfect man cave. You can customise the interior lighting, purchase comfy furniture (don't forget the chair!), and even get yourself a mini-fridge for keeping those beverages cold.
Garden rooms can also be soundproofed as well, so you can crank up the music without disturbing your neighbours or other household members. If you're serious about optimising your music, we highly recommend installing a surround sound system to take your space to the next level. Be warned though, once you've got your perfect setup, you might not want to leave!
Arts & Crafts Room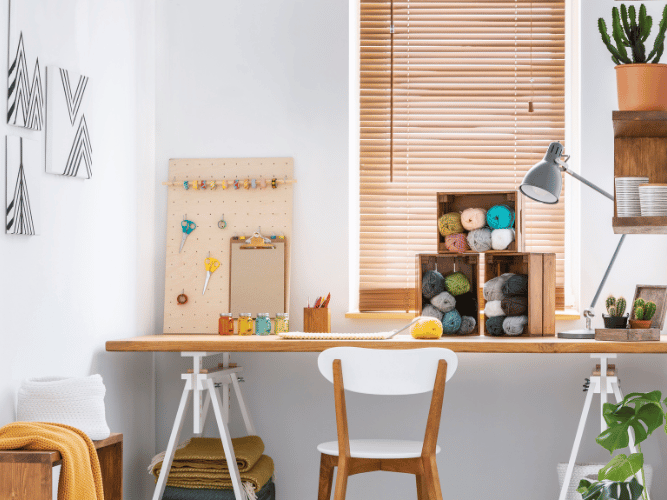 Offering plenty of natural light and space, you can turn your garden room into a fully-functioning arts & crafts room as well. Feel inspired by that outdoorsy feeling you get spending time in your garden, and let that inspiration flow into your favourite hobby or pastime.
From painting to sculpting, pottery to photography, you can install all of the storage options you need to fuel your craft. We recommend investing in hidden and space-saving storage options to really make the most of your floor space.
Music Studio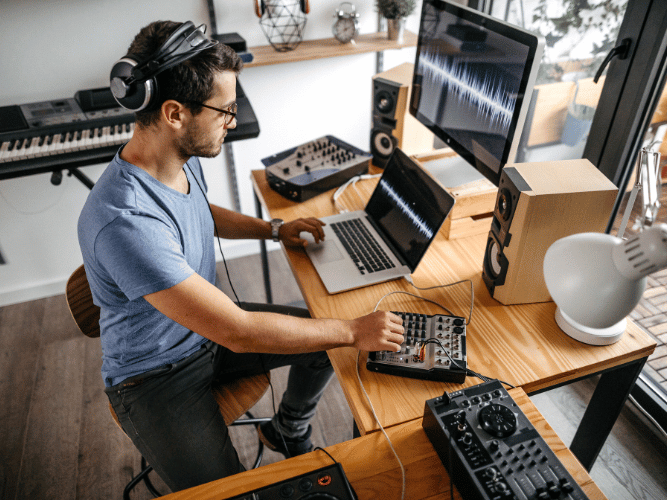 Cranking up the amplifier at home can be a bit much for other members of the household. With a garden room, however, your family can get a bit of a rest while you enjoy your very own music studio. Whether you like to play with friends or prefer to practise solo, our modern garden rooms can be customised to your desired size, providing plenty of space for your needs.
Home Gym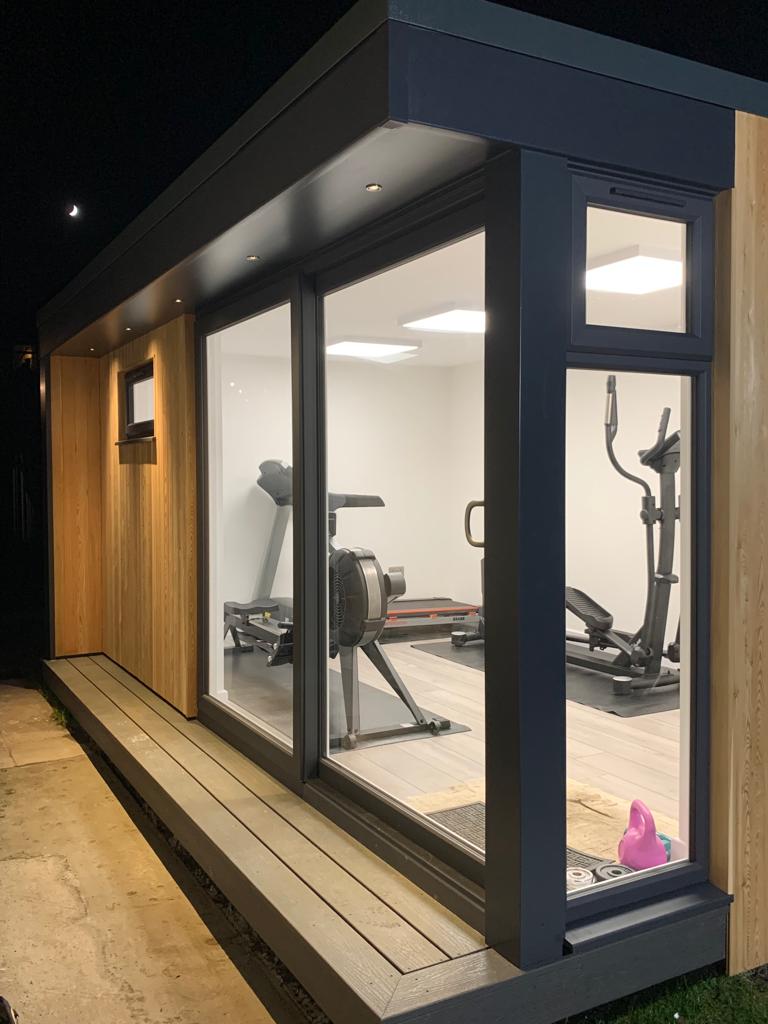 As the cost of living continues to rise, so too does the price of leisure activities such as a gym membership. You can save yourself money in the long run by turning your garden room into a customised home gym, including the machines and weights that you need.
As gym equipment can often be heavy, make sure to double-check that the floor has adequate foundations to support the extra weight. If you're unsure, we recommend getting in touch with your supplier to find out.
Summing Up:
A modern garden room offers fantastic versatility, whether that be by converting it into a kids' play area, or your very own garden studio. If you've found yourself tight for space at home, then investing in a garden room may be the right option for you.
To learn more about our range of standardised and bespoke garden rooms get in touch with a member of our friendly team today on 01689 818 400 or send your query to info@gardenofficebuildings.co.uk. Alternatively, you are welcome to fill in our quick and easy inquiry form.